My perfect Sunday starts like this: I sleep until the clock hits eleven (usually later) when the warm sun is shining on my face, making it too bright to sleep. After some snoozing, I get up but stay in the bed with my Macbook in my lap and laze around some more. Finally when my stomach is growling like mad, I hop out of bed and get ready to go to Sunday brunch, which is no doubt the best part of my weekend.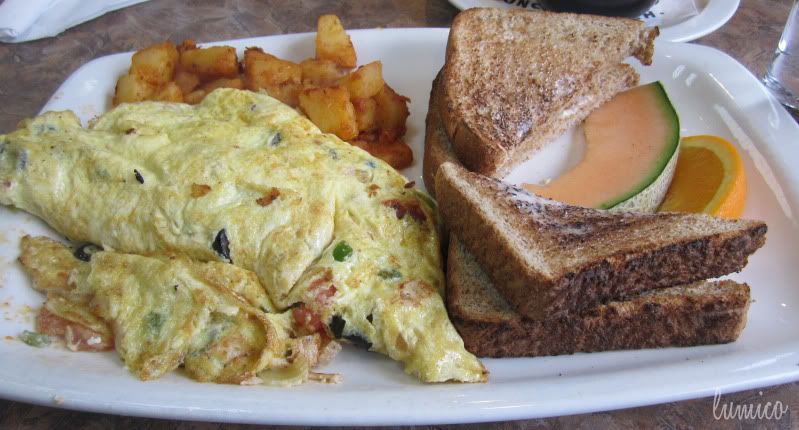 Despite being 3 minutes away from where I live,
EggSmart
was never my usual brunch place. I ended up at EggSmart because, like always, I was planning to go to another place, but the rain ruined my plans and I had to opt for something close. This place is small and tables are very closely placed so I felt a little cramped.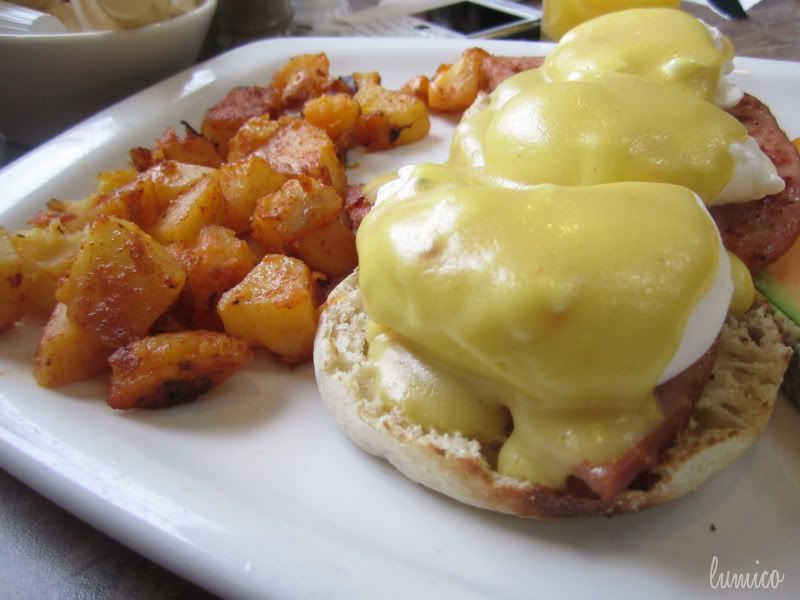 Whenever I go to brunch, I'm always torn between the omelette and the eggs benedict. That day I went for the eggs benedict and was very happy with my choice. What I thought was pretty cool was that I was offered a choice of how I wanted my poached eggs to be done - soft or medium. If you look carefully in the photo, you will notice that instead of 2 eggs on 2 english muffins, they actually served me 3 eggs! What a bonus! Also, the potatoes on the side tasted good. They were flavourful but not too dry at the same time. I also like the fact that their orange juice is freshly squeezed. All in all, I thought it was a pretty good meal.
I am not a huge fan of sweets, so I never order sweet stuff at brunch. My friend's pancakes looked pretty yummy and I am almost tempted to order some next time, but I know I will regret not getting the benedict again.
EggSmart
645 Bay Street
Toronto, ON
Taste: ★★★★☆
Environment: ★★★☆☆
Service: ★★★★★
Price: $